LIMITED TIME BAMBOO SALE IS ENDING!

⭐️⭐️⭐️⭐️⭐️ 3000+ Five Star Reviews
Bamboo is one of the most eco-friendly materials out there - fast growing, organic, and contributing to cleaner, greener air - bamboo clothing helps your wardrobe thrive without putting pressure on the planet. Buy 2, get 1 free and 60 day money-back today. Try Bamboo Today.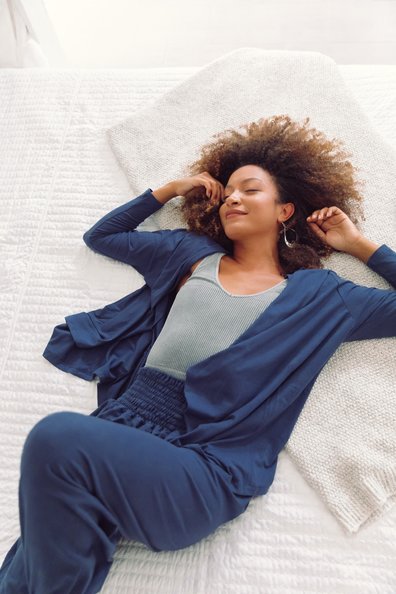 1. Comfort whatever the weather
The clever, breathable bamboo fabric is exceptionally good in a wide range of temperatures, so that you can relax feeling cool in the summer and ultra cozy and warm in the winter. This premium quality fabric makes it a year-round wardrobe staple.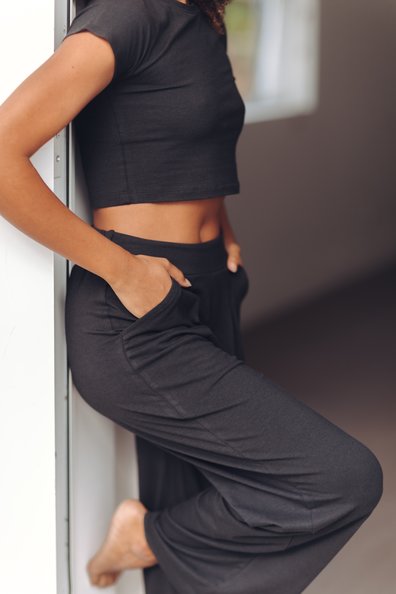 2. Naturally Hypoallergenic
While we now know that bamboo clothes are antibacterial and antifungal, they're also widely known for being hypoallergenic. That means that if you or someone in your family is more prone to allergies, either skin or nasal, bamboo might be a perfect fabric for them. And that makes bamboo the top choice for those with sensitive skin.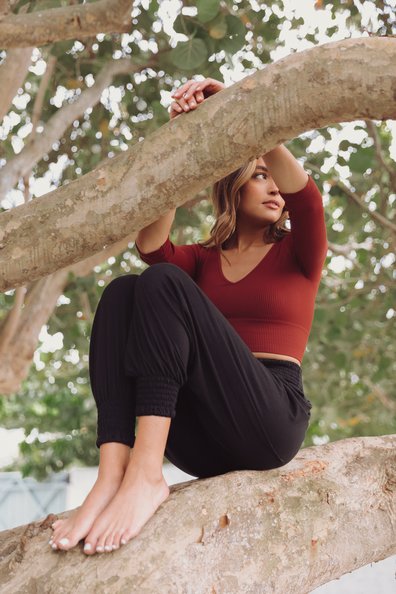 3. Protects from the Sun's UV rays
We may like to get a little tan from time to time, but no one wants to get burned by the sun. Luckily, our bamboo is naturally resistant to UV rays, which is a quality that persists even after it's converted into fabric. As a matter of fact, bamboo fabric removes almost 98% of all harmful UV rays.
Try for 60 days! If bamboo isn't right for you, we offer a 60 day money-back guarantee. No questions asked. So what do you have to lose?
4. No stinky synthetics
The effectiveness of bamboo clothing lies in its ability to stretch, dry quickly and produce minimal odor. Synthetic materials can achieve similar properties, but every time you wash them, you release a bunch of microplastics into the water. Clothing made with bamboo fibers will maintain a balanced body temperature in wearers and ensure you're not dripping in sweat after doing chores or working out.
For a limited time, Buy 2, get 1 free!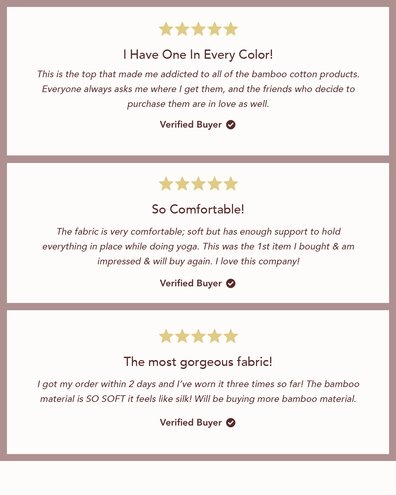 5. Thousands of Raving Fans
People everywhere are experiencing the bamboo difference and never looking back.
3000+ 5 star reviews
Hear what everyone is saying...
Such a wonderful company!
"This clothing feels great in both warm and cool weather conditions. And no odor after many hours of wear."
★★★★★
Marie S.
"Was very impressed with this top! Very comfortable and it hung nicely on! Washes perfectly and dries perfectly as well! Never bought bamboo clothing before ! Just love it "
★★★★★
Kimberly M.
Best and most comfy clothing I own!
"My order was shipped extremely fast and the pieces I bought were absolutely stunning! Coverage in all the right places with the most buttery-soft fabric. "
★★★★★
Katelyn F.
⭐️⭐️⭐️⭐️⭐️ 3000+ Five Star Reviews
Try it with our 60 day guarantee!
Shop Now
OUR BAMBOO SALE ENDS SOON!